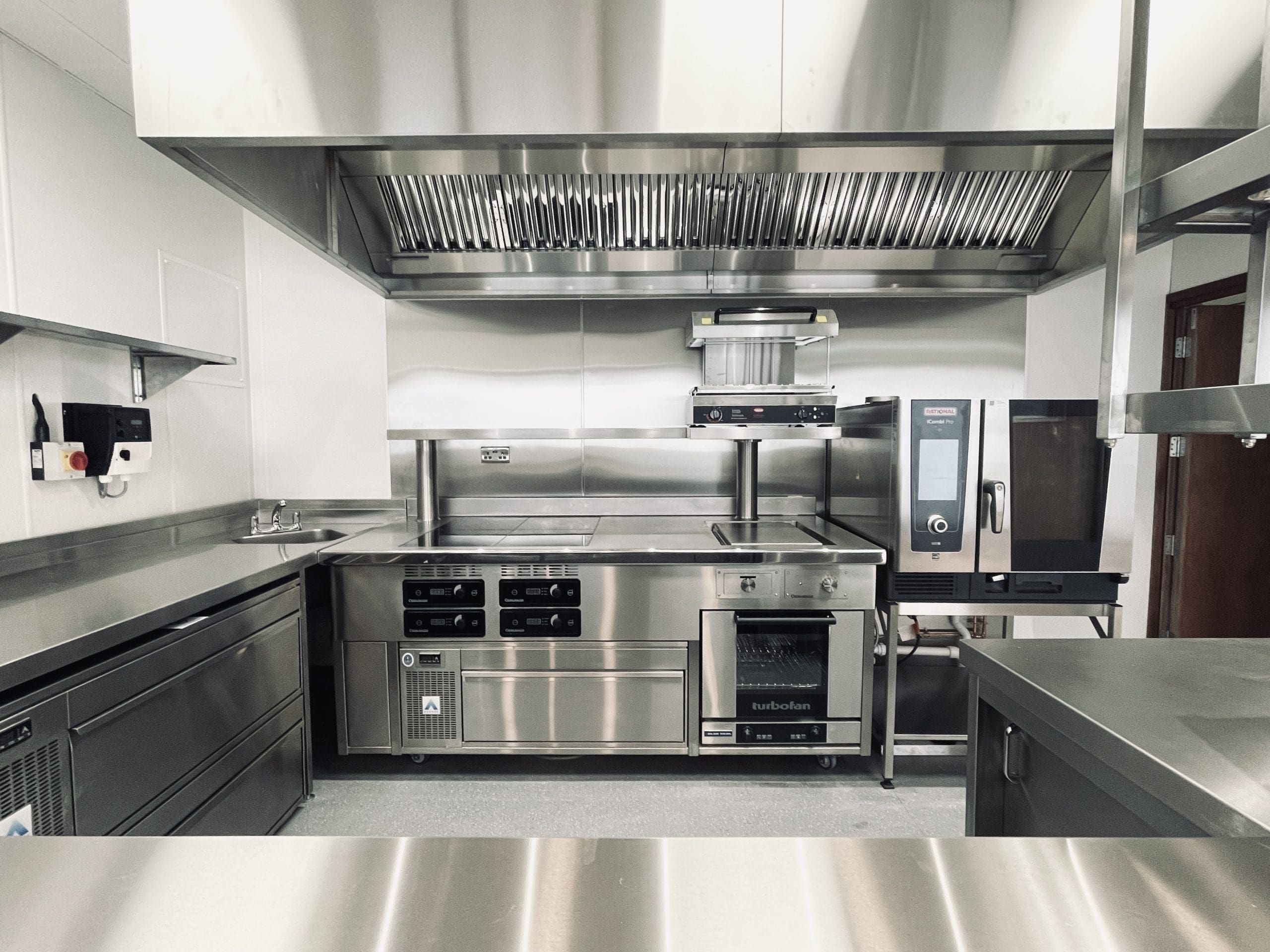 EFD Marine creativity meets functionality in the world of marine galley design. With years of hands-on experience in crafting and installing various types of stainless steel fabrication, we take pride in offering solutions that go beyond the ordinary. From basic preparation benches to cutting-edge bespoke servery systems, we have the expertise to bring your vision to life.
At EFD Marine, we understand that every project is unique, and that's why we offer more than just standard sizes. Our focus is on providing genuine cost savings while creating bespoke pieces tailored precisely to your individual requirements. We take your wishes and turn them into reality, ensuring your galley stands out with its distinct character and practicality.
Translating your concepts into tangible designs is at the heart of our dedicated project approach. We go the extra mile to produce clear diagrams and captivating visuals for each piece of fabrication, giving you a comprehensive understanding of how the elements will seamlessly come together to enhance your marine galley.
At EFD Marine, we strive to elevate marine galleys to new heights, combining functionality, innovation, and aesthetics.
Our portfolio of offerings is diverse and comprehensive, including:
Preparation Benches & Sinks
Bespoke Cooking Suites
Dishwash/Pre-Rinse Benches
Floor & Wall Cupboards
Hot Cupboards & Chef's Pass
Heated/Ambient Gantries
Wall Shelving
Storage Racking
Bar Counters
Height Adjustable Benches
Under Bar systems
Transportation Trolleys
St/St Wall Cladding
HEIGHT ADJUSTABLE TABLING
EFD Marine have conducted extensive research and developed an exclusive range of height-adjustable prep tables, sinks, and cooking platforms tailored to meet the rigorous standards of NORSOK marine safety regulations. Our innovative solutions not only comply with the demanding NORSOK requirements but also create a dynamic and adaptable workspace within modern kitchen environments.
In today's fast-paced culinary industry, accommodating the needs of disabled workers is no longer the only priority. With the rise of flexible working and hot desking trends, along with the recognition of the direct link between a well-designed workspace and enhanced staff morale, it is essential to foster a styled and efficient working environment. By doing so, both employers and employees can experience the benefits of improved creativity, workflow, and overall productivity.
Chefs come in all shapes and sizes, and their workstations should reflect this diversity. That's why our height-adjustable tables are the ideal solution, providing the perfect working height for every individual. This feature is particularly crucial during preparation and finishing stages, where attention to detail and precise portioning are paramount.
At EFD Marine, we offer a variety of user-friendly control options, including manual cranks and electric panels, allowing you to select the most convenient option for your kitchen setup. Moreover, our tabling solutions come in both standard and bespoke configurations, ensuring a perfect fit for your unique requirements.
Experience the seamless integration of safety, functionality, and style with our NORSOK-compliant height-adjustable prep tables, sinks, and cooking platforms. Elevate your kitchen environment to new heights and empower your team to achieve their best performance.
CONTACT US TO DISCUSS YOUR NEXT MARINE PROJECT