EFD MARINE specialise in top-of-the-line galley ventilation equipment, known for its exceptional efficiency, durability, and superior construction quality. With a focus on safety and creating a pleasant working environment, our specialised designs guarantee improved safety measures and enhanced working conditions.
With over three decades of expertise in ventilation systems, our team of specialist manufacturers has contributed their knowledge to numerous ship and offshore projects. Throughout the years, we have dedicated extensive efforts to enhance the efficiency and reliability of our hoods. In doing so, we have introduced groundbreaking innovations such as capture jet technology, UV-light technology, and M.A.R.V.E.L. demand-based ventilation system.
By incorporating these cutting-edge solutions, we have revolutionized galley ventilation, ensuring that our equipment not only meets but exceeds industry standards. Our commitment to continuous improvement drives us to remain at the forefront of ventilation technology, delivering exceptional products that cater to the unique needs of our clients in the marine and offshore sectors.
• 30+ years of experience in the marine/offshore industry
• 15.000+ marine-type hood modules delivered to customers
• 100+ offshore projects
• Improved hygienic conditions, fire safety, energy efficiency and comfort
• Reliable and proven state-of-the-art innovations improving safety, energy efficiency and comfort
• Low maintenance needs – can be connected to IoT network to enable monitoring and adjustment onshore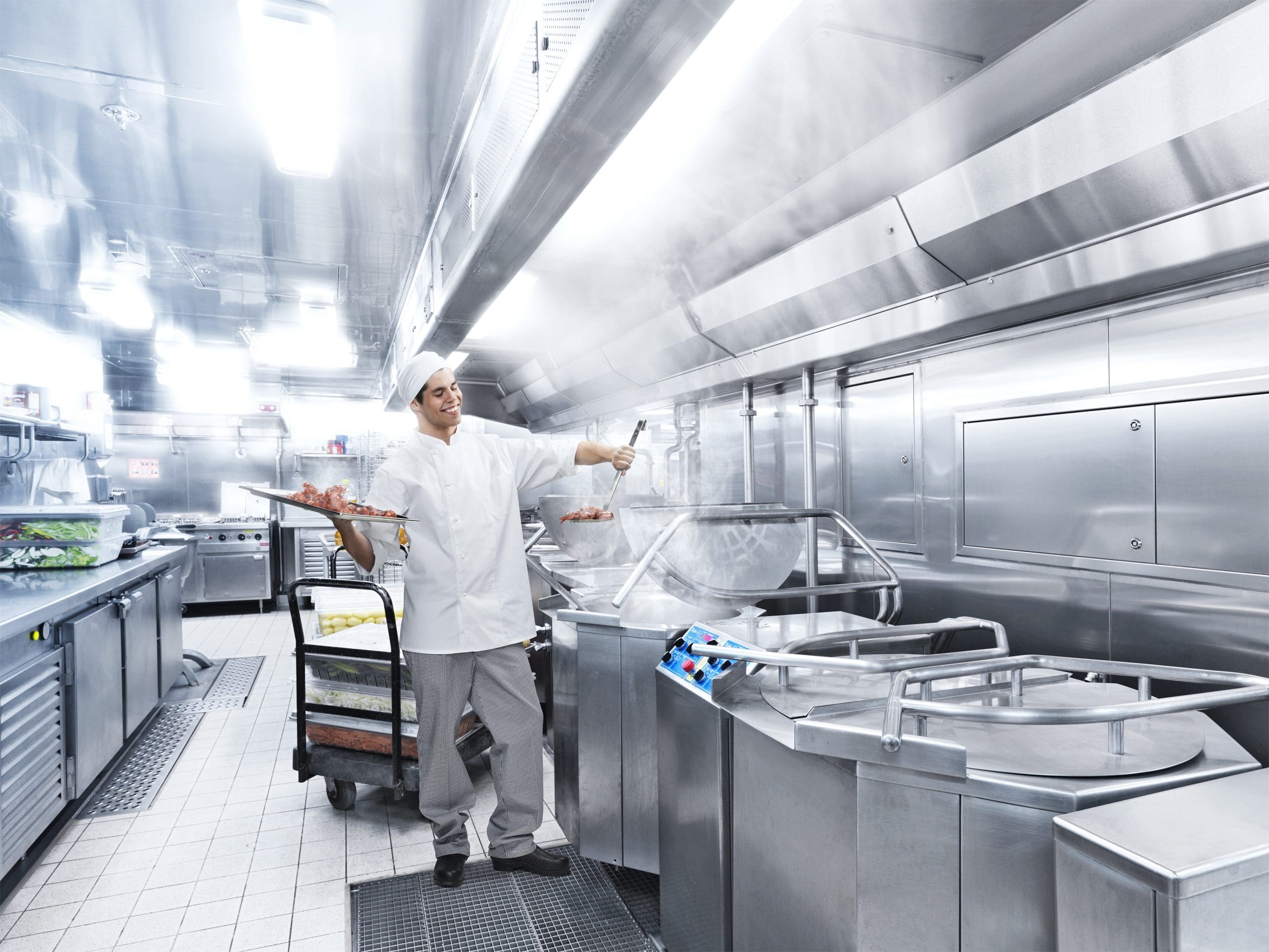 An integral component of Halton's hoods and ventilated ceilings which generates substantial energy savings with as much as a 50% reduction in exhaust airflow rates.
This is the main benefit of Halton's Capture Jet™ technology compared to traditional suction only exhaust systems removing the same heat load. There are other advantages using this Halton technology that has been continually improved:
– Enjoy enhanced working conditions and comfort;
– Accelerated return on investment due to significant energy savings;
– Quiet operation.
Automated cleaning technology for the grease filters in Capture Jet™ hoods and ventilated ceilings. Save on the filters' cleaning cost while improving the safety level.
The Water Wash technology automatically washes down grease filters without the need for staff intervention. It puts an end to the laborious task of manually dismantling / cleaning / reassembling the filters. Staff can then turn their attention to food preparation. Hygiene and fire safety is also improved.
Water Wash technology eliminates the need to buy a second set of filters, as well as saving money on cleaning costs and recovers time to focus on the core business.
M.A.R.V.E.L. energy saving technology
Designed for commercial kitchens M.A.R.V.E.L. offers unmatched savings while improving staff working conditions
M.A.R.V.E.L. is a state-of-the-art controls platform incorporating Demand Controlled Ventilation as a key feature. The controls adjust real time kitchens exhaust airflow rates, depending on the status of the cooking appliances. If only one cooking zone is operating, only the airflow required for that zone would be automatically adjusted. The other zones would continue to operate at a low flow rate. With M.A.R.V.E.L., a zone can be as small as a hood section.
This means impressive energy savings at all levels of the kitchens ventilation, along with a sensible and tangible improvement of chefs' and their teams comfort.
UV Capture Ray™ Technology
Cooking grease neutralization and odors mitigation for commercial kitchens
The UV Capture Ray™ technology neutralises the grease released by the cooking appliances. Combined with the KSA cyclonic filters, it reduces the grease build up in the ductwork to a negligible level. It also contributes to odors reductions discharged outside by the ventilation system.
Hygiene and fire safety levels of the ventilation are most significant, cleaning costs are minimum, and the kitchens' environmental impact on the neighbourhood is reduced significantly.
CONTACT US TO DISCUSS YOUR NEXT MARINE PROJECT