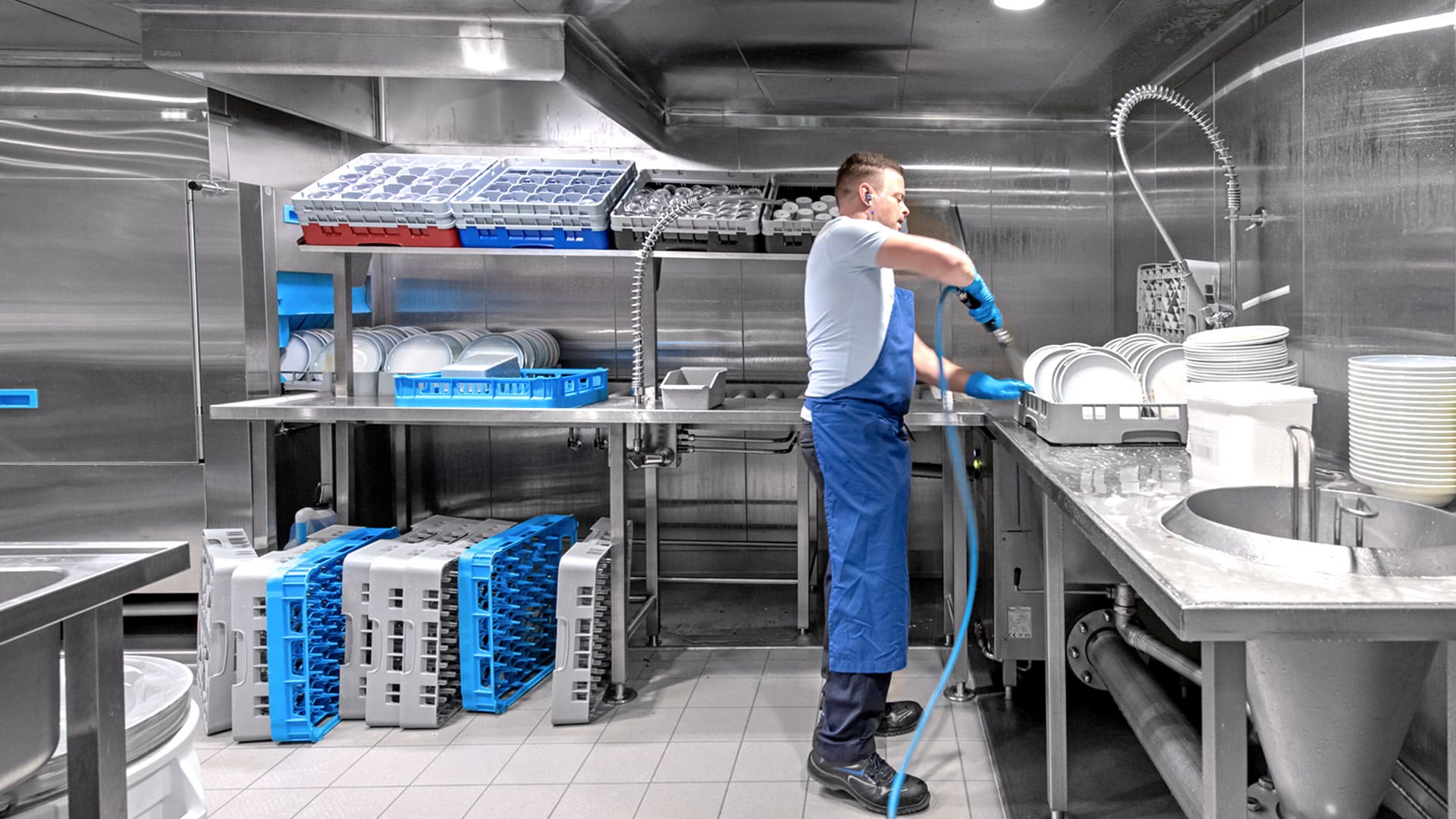 EFD Marine take pride in using top-of-the-line warewashing equipment in conjunction with our specialised in-house design engineering to meet the high demands of marine scullery areas.
Our team is familiar with the unique challenges of sculleries at sea and adheres to international hygiene standards. We offer a comprehensive range of technology solutions to address all your wash ware needs in one place. Rest assured, our equipment is designed to handle a variety of electrical voltages, ensuring seamless integration into your vessel's power systems.
Simplifying operations and communication is our priority. Our devices are designed to be user-friendly, ensuring seamless man-machine interaction and reducing complexity. Alongside this, we incorporate resource-saving technology and provide an unparalleled service concept to cater to your every requirement.
We are committed to delivering excellence in offshore scullery solutions, making your maritime experience smoother and more hygienic than ever.
EFD Marine demonstrates an abundance of experience and knowledge in the planning and implementation of galley areas on cruise liners and river cruise vessels. As a result, we have taken the initiative to provide our customers with comprehensive turnkey solutions for cruise ship new builds and replacement projects.
This means that you can access all the required services from a single source, including planning, machine installation, connection to the ship's water, power, and waste pipes, as well as staff induction and training sessions.
Overall, these endeavours foster valuable relationships between EFD Marine and its business partners, establishing strong and enduring bonds among all stakeholders involved in the project, from the machine maker and dealer to the galley contractor and end customer.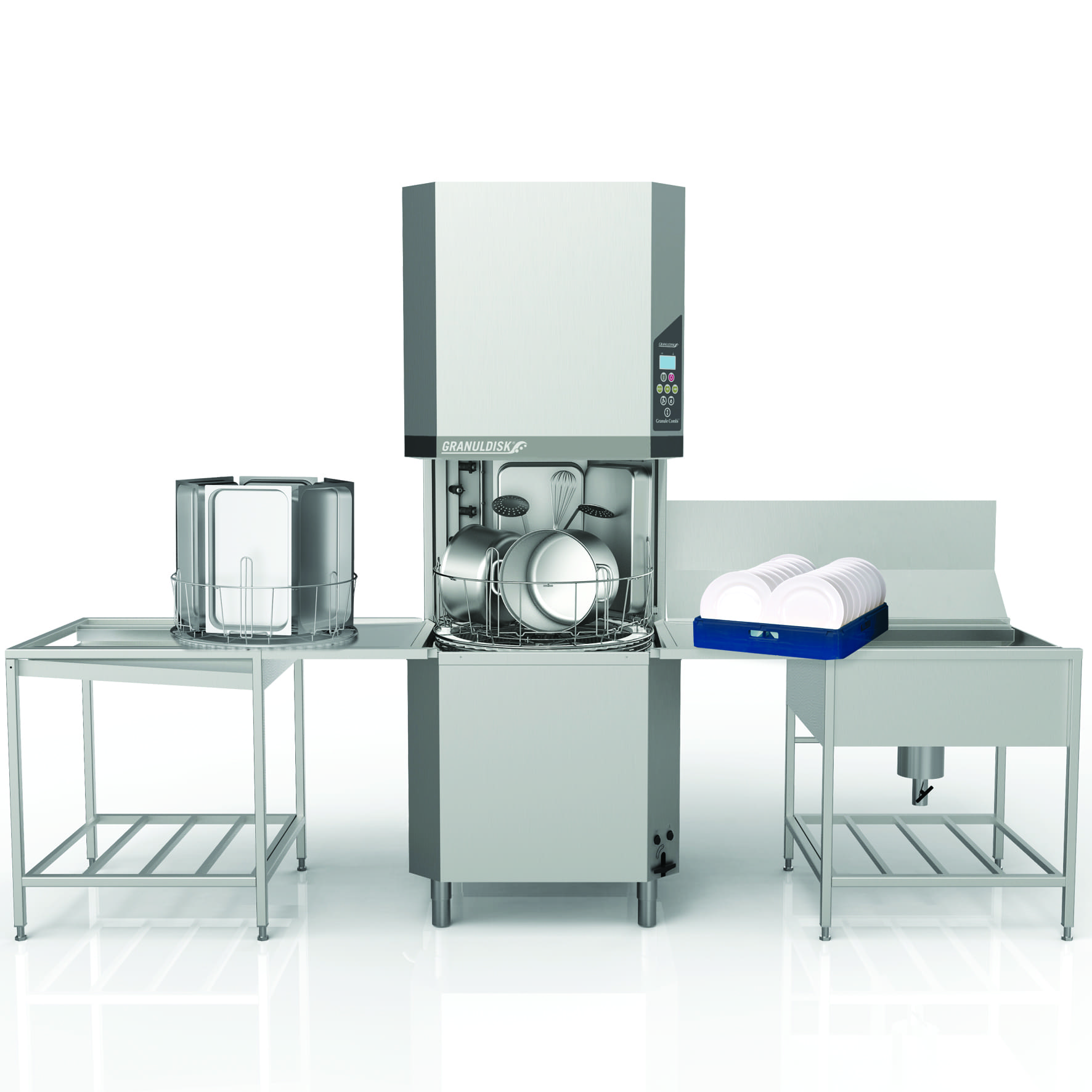 Our Pot Washer models mix granules, high-pressure water, and a small amount of detergent for an efficient mechanical scrubbing effect, and sanitize the wares using high temperatures. All in all the technology uses on average 70% less water, energy, and chemicals.
Easily wash chicken grids, pans, oven sheets, whisks, ladles, bowls, and more in our powerful pure pot washers, or choose one of our combination pot washers to also wash your plastic and crockery ware, non-stick items, cutlery, serving dishes, and the like.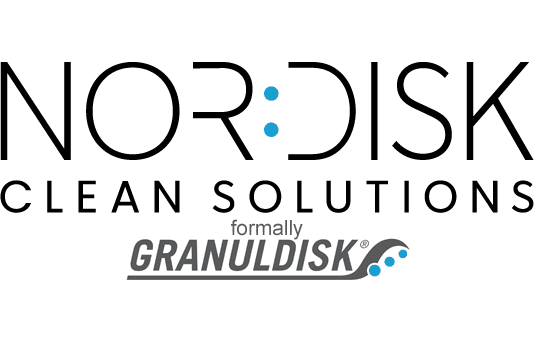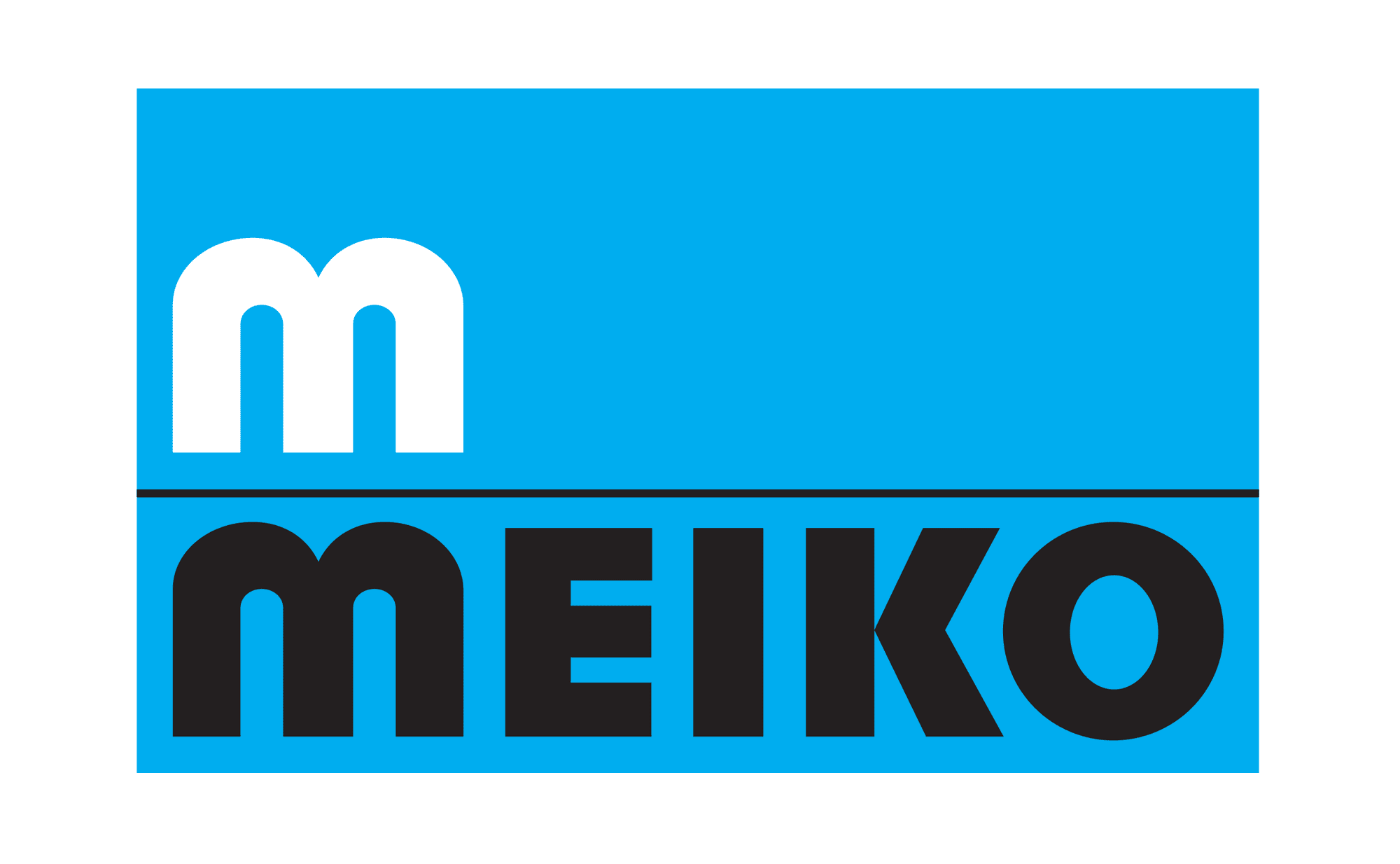 CONTACT US TO DISCUSS YOUR NEXT MARINE PROJECT